Milepost 38 is your No. 1 source for LGB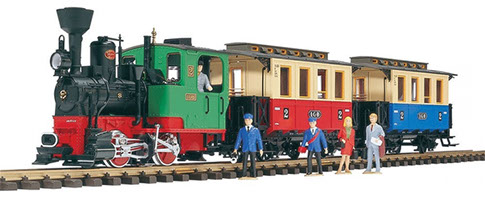 LGB are the initials for Lehmann Gross Bahn – the "Lehmann Big Railway" in German.
Made by Ernst Paul Lehmann Patentwerk in Nuremberg, Germany, since 1968 and by Märklin since 2007, it is the most popular garden railway model in Europe, although there are also many models of U.S. and Canadian prototypes.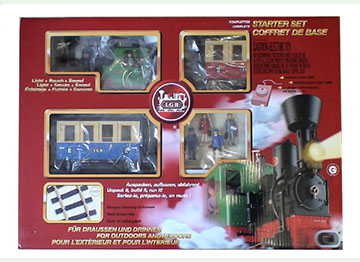 LGB caused a revival of garden model railroading in the United States when it was introduced.
The first loco made under the LGB brand was a model of a small Austrian 0-4-0 named "Stainz." This loco appears in the LGB logo and is still in production today, although it now has a sound system and other mechanical differences to the original 1968 model.
Most garden railway enthusiasts have at least one example of a Stainz in their collection as it tends to be a robust loco with good pulling power.
Orange County's Milepost 38 Toy Trains is an Authorized LGB Dealer, and we have in stock most of the current production North American-style models along with the current "Stainz" sets with Sound & Smoke.
If you're looking to add on to your LGB set, we carry the entire line of LGB track made of solid Brass rail so it can withstand the outdoor elements.
Milepost 38 is your No. 1 source of LGB in Southern California!